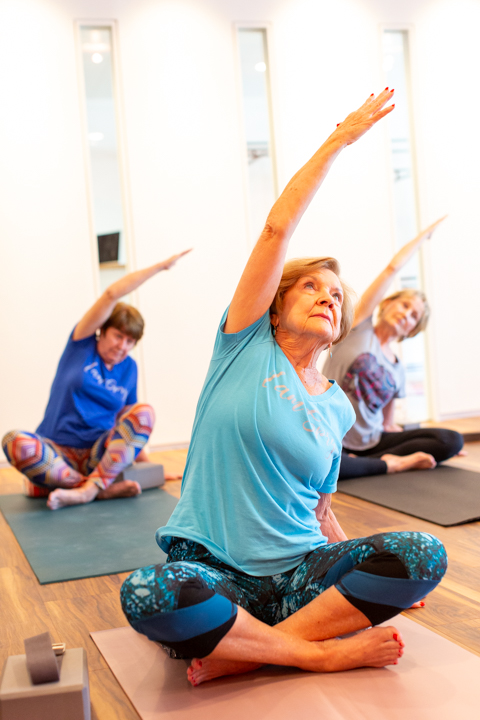 What are you waiting for?
This program is for you if you have completed any 200 Hour yoga teacher training in the past and are looking to teach the fastest growing segment of the yoga community: seniors.
Our Spry Mind+Body yoga methodology is specifically designed to support healthy aging. The classes in the methodology range from chair-based classes to a vinyasa-style mat class for students looking for an accessible, joint-friendly yoga class. 
In this training you will learn the blueprint for the methodology and how to teach safe chair and mat-based classes that are designed to build and maintain strength, flexibility and balance. You will learn about the most common health issues seniors face and how to offer powerful yoga classes that are safe and effective for students with common age-related health conditions.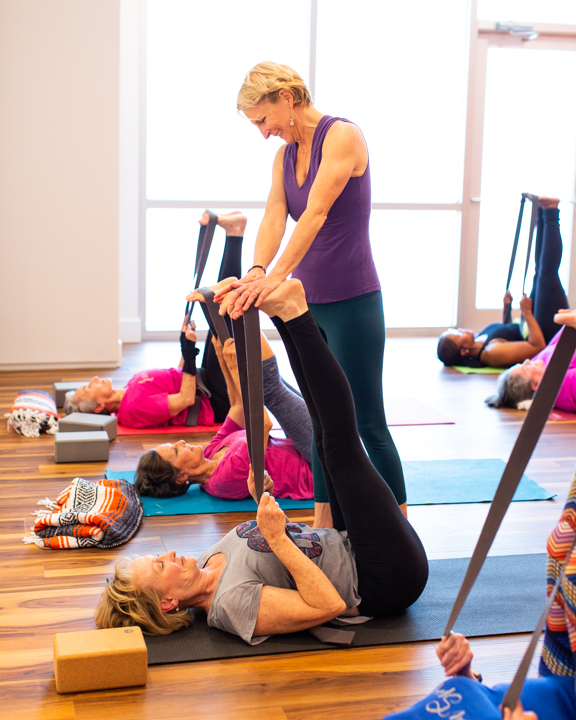 Kate opened Savannah Power Yoga in January, 2011 with the aim of bringing the power of yoga to as many people as possible. When the pandemic hit in 2020, Savannah Power Yoga went online and the possibility of bringing yoga to even more people became a reality.

Kate started her own yoga journey in 1998, when her co-workers in the software industry kept insisting that she needed some yoga. When she moved to Savannah, Georgia in 2004, she was telecommuting and had more free time to dive in deeply. Kate took her first teacher training program in 2005, hoping to simply deepen her yoga practice. In 2007 she quit the rat race, and has taken over 1500 hours of yoga teacher training teaching in places as far away as India and online in her own home.

Kate's primary influences are Ashtanga Vinyasa, Baptiste Power Vinyasa Yoga, and Vipassana meditation. She holds the Yoga Alliance E-RYT 500 certification and is a YACEP continuing education provider. She is also a Tier 2 Certified Baptiste Power Yoga Educator. Most recently, she completed the Yoga for Seniors training program at the Duke Center for Integrative Medicine. She counts Patthabi Jois, David Swenson, Baron Baptiste, and Michael Stone among her beloved teachers. She is a self-proclaimed yoga nerd and life-long learner.


Why Spry?

Listen to Kate share about the program and why she loves teaching seniors.


You Can Do This
The course will be conducted through self-paced online preparation materials, structured practice time on your mat, and a 2.5-day in-person intensive. You will be reminded of the power of a structured sequence from which to look, listen and give tools to your students. You will get re-grounded in the pillars of the practice and reminded of the power of teaching from these pillars. You will tap back into your own voice as a yogi and a teacher so that you can authentically share from your heart and create a connection with each and every student.

You will graduate with 30 CEUs, ready to step into your teaching with a renewed sense that you are ready to share the life-changing practice of yoga with a new community of students. 



Preparation/Online Learning (10 Hours)
You will be required to complete 8 online modules and quizzes as well as a final test. Many modules include a live Zoom offering, which will also be recorded. You may attend the live sessions or review the recording at your convenience. This portion of the program is self-paced but you must pass the test before attending the Intensive. Access to this content will open September 22nd.

Yoga Practice (20+ Hours)
You will take at least 20 Spry Mind+Body classes online or in-studio. "Online" may include both live, Zoom classes as well as Video-On-Demand. You must complete these classes to receive your certificate. It is strongly recommended that you complete these classes before the Intensive.

Teaching Intensive (20 Hours)
Friday, November 4 | 5:00 pm - 9:00 pm
Saturday, November 5 | 7:30 am - 5:30 pm
Sunday, November 6 | 8:30 am - 3:30 pm

During the intensive you will practice teaching your peers and receive structured, constructive feedback and coaching. The in-person intensive will be taught in Savannah, Georgia. WE ALSO HAVE A ZOOM OPTION FOR THOSE WHO CANNOT TRAVEL. If you will be traveling to Savannah for this program, please email us if you'd like suggestions about lodging, etc.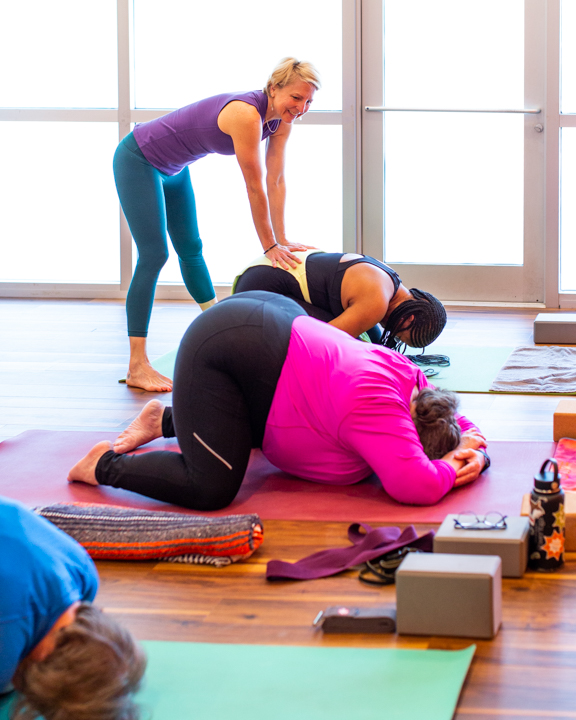 Check your inbox to confirm your subscription